Biography of

History of Rice Pudding

Rice pudding is an ancient dish enjoyed by people of many cultures and cuisines.
This food traces its roots to the grain pottages of made by middle eastern cooks.
It has long been associated with good nutrition and easy digestion, and were first mentioned in medical texts rather than cookery books.
Throughout history rice pudding has been recommended for the young, the old, and people of all ages with stomach ailments.
In 19th century America, arrowroot and tapioca puddings were prescribed for much the same reason.

The history of rice is a long and complicated story.
Food historians generally agree that rice came to Europe by way of India.
At first, rice was not used as an ingredient in cooking.
It was prized for its medicinal value and known as a thickening agent.
The history of spices also figures prominently in the history of this dish.

Rice pudding around the world

Middle East
"Firni, a sweet milky dessert, to be eaten cold, made either with cornflour or rice flour or sometimes both and usually flavoured with rose water and/or ground cardamom.
The dish is decorated with chopped or ground almonds or pistachio nuts...the history of firni goes back a very long way;
it seems to have originated in ancient Persia or the Middle East; and to have been introduced to India by the Moghuls."
"Shola...the name given to a number of dishes all over the Middle East, Iran, and Afghanistan in which short-grain rice is cooked until soft and thick, with other ingredients chose according to whether the shola is be be savoury or sweet...sholleh was brought to Perisa by the Mongolians in the 13th century...Shola-e-zard is a sweet saffron and rosewater (or orange flower water) flavoured rice dish...It has a religious significance, being made on the 10th day or Muharram (the Muslim month of mourning)...also made as a nazr, which is a custom of thanksgiving or pledge practiced in Iran and Afghanistan.
The shola is cooked and then distributed to the poor and to neighbors and relatives."
Asia
"Kheer is the Indian name for sweet milk puddings usually made with rice, although it can also be made with fine noodles called seviyan, or semolina, carrots or sage.
It is sometimes called sheer, which means milk in Persian.
It probably originated in Persia where a similar dessert is known as sheer birinj (rice pudding).
There are many variations in the flavourings which can include raisins, cardamom, cinnamon, almond, pistachio, saffron, kewra essence...or rose water, etc.
For special occasions it is customary to decorate the chilled kheer with edible silver or gold leaf.
The Persian version, sheer birinj, according to Kekmat...was originally the food of angels, first made in heaven when the Prophet Muhammad ascended to the 7th floor of Heaven to meet God and he was served this dish."
Rice

Pudding History

Rice Pudding Recipe Kozy Shack Cake Brands with Cooked Rice Tin With Fruit NYC Pie with Jam Photos
Rice
Pudding History
Rice Pudding Recipe Kozy Shack Cake Brands with Cooked Rice Tin With Fruit NYC Pie with Jam Photos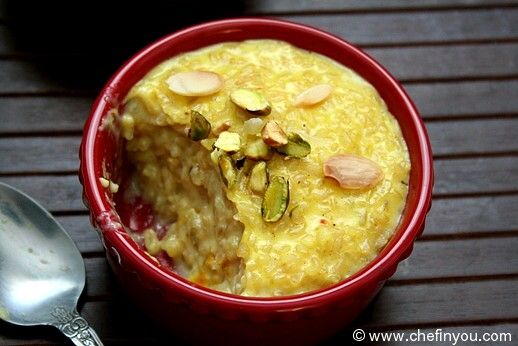 Rice Pudding History Rice Pudding Recipe Kozy Shack Cake Brands with Cooked Rice Tin With Fruit NYC Pie with Jam Photos
Rice
Pudding History
Rice Pudding Recipe Kozy Shack Cake Brands with Cooked Rice Tin With Fruit NYC Pie with Jam Photos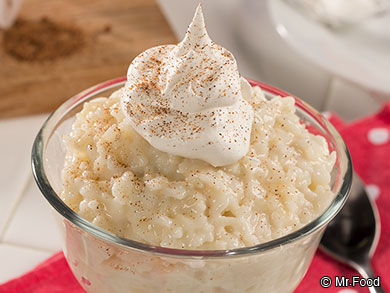 Rice Pudding History Rice Pudding Recipe Kozy Shack Cake Brands with Cooked Rice Tin With Fruit NYC Pie with Jam Photos
Rice
Pudding History
Rice Pudding Recipe Kozy Shack Cake Brands with Cooked Rice Tin With Fruit NYC Pie with Jam Photos
Rice
Pudding History
Rice Pudding Recipe Kozy Shack Cake Brands with Cooked Rice Tin With Fruit NYC Pie with Jam Photos
Rice
Pudding History
Rice Pudding Recipe Kozy Shack Cake Brands with Cooked Rice Tin With Fruit NYC Pie with Jam Photos
Rice Pudding History Rice Pudding Recipe Kozy Shack Cake Brands with Cooked Rice Tin With Fruit NYC Pie with Jam Photos
Rice Pudding History Rice Pudding Recipe Kozy Shack Cake Brands with Cooked Rice Tin With Fruit NYC Pie with Jam Photos
Rice Pudding History Rice Pudding Recipe Kozy Shack Cake Brands with Cooked Rice Tin With Fruit NYC Pie with Jam Photos